Tips from Organizers
Follow these suggestions for creating genuine connections if meeting virtually is the best or only option.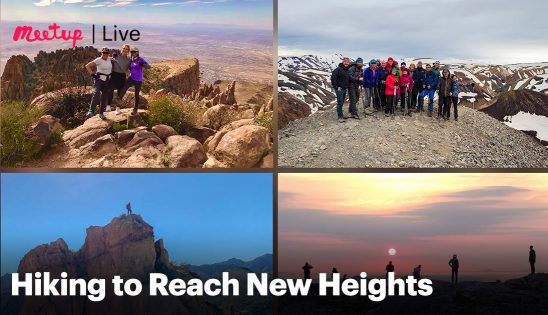 There are Meetup hiking groups across the globe from Houston to Hong Kong that will help you move your body, find new friends, and explore new places. Hear about some high-altitude adventures in this Meetup Live recording.